Interior Finishes
Not only does having a enclosed porch opens the door to many functional opportunities, it also enables you to have more choices when it comes to design elements from ceiling, to knee wall finishing and even a fireplace are possible in a screened porch or seasonal room. One of the key focal points of an enclosed porch is the interior. The right roof gives you the shelter you need while the texture and design add to the overall look and feel of the space from the inside. Your options depend on your budget and the desired appearance you are going for.
Ceiling
Your porch ceiling is a wow factor! There are several different materials we use to enhance your porch. Cedar Tongue and Groove Ceiling being our most common because it gives you that natural finished space. We have other options of PVC Beadboard that is maintenance free or even faux barnwood for that extreme rustic look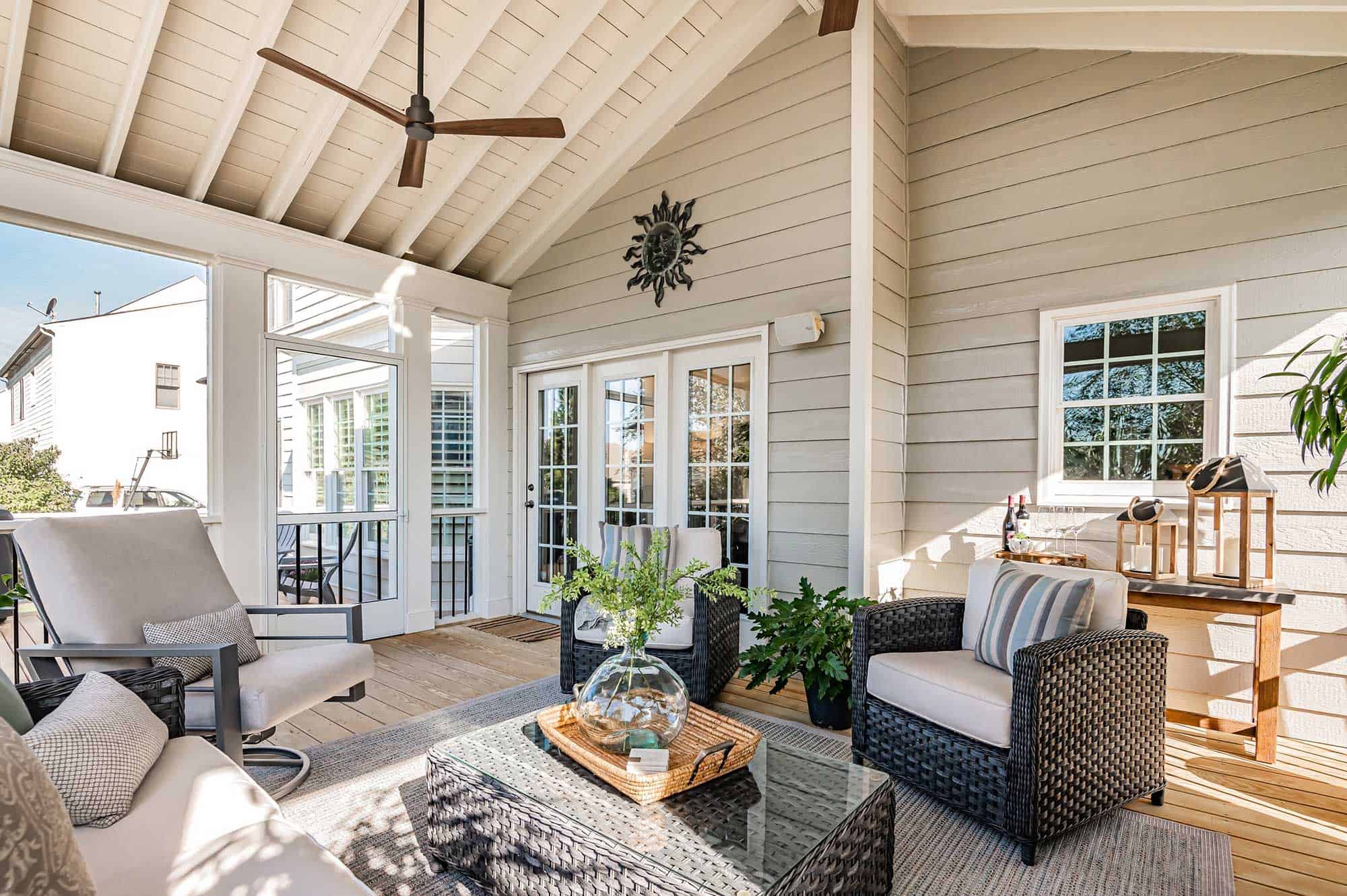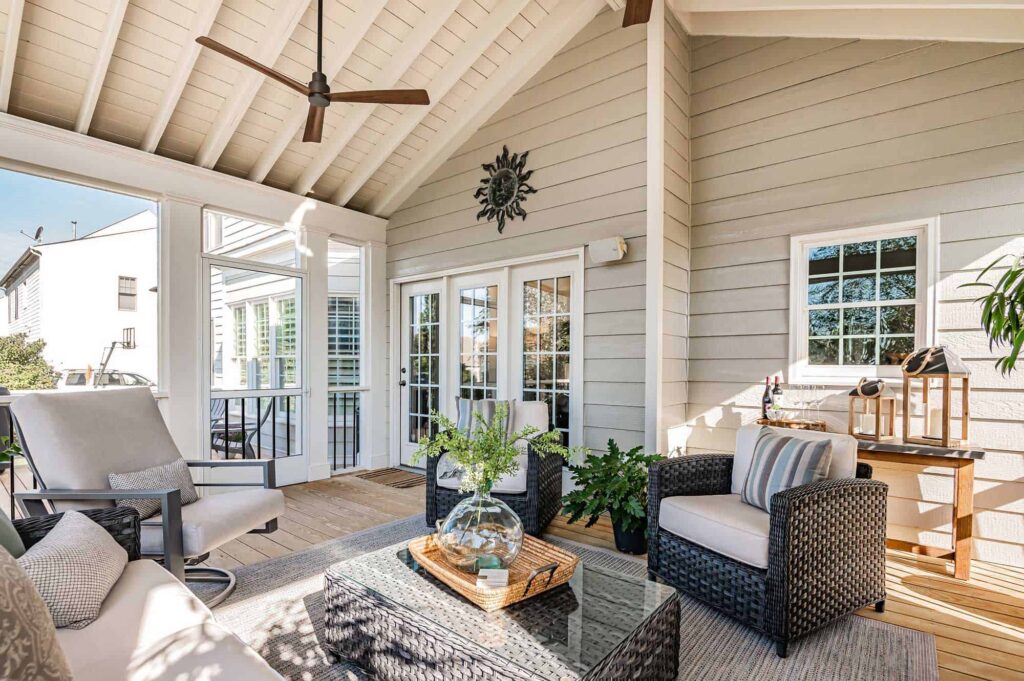 Fireplace
Having a fireplace will allow you to enjoy your porch longer in the day and will make your porch extra cozy. Also being anesthetic there are a lot different options of your fireplace wall versetta stone or shiplap. 
Electric
Adding Electricity to your porch is important. You don't want to limit your porch use to only during the day, why not add in that extra lighting, some outlets to maybe have music or tv as well as a ceiling fan to help circulate some air on those very humid days.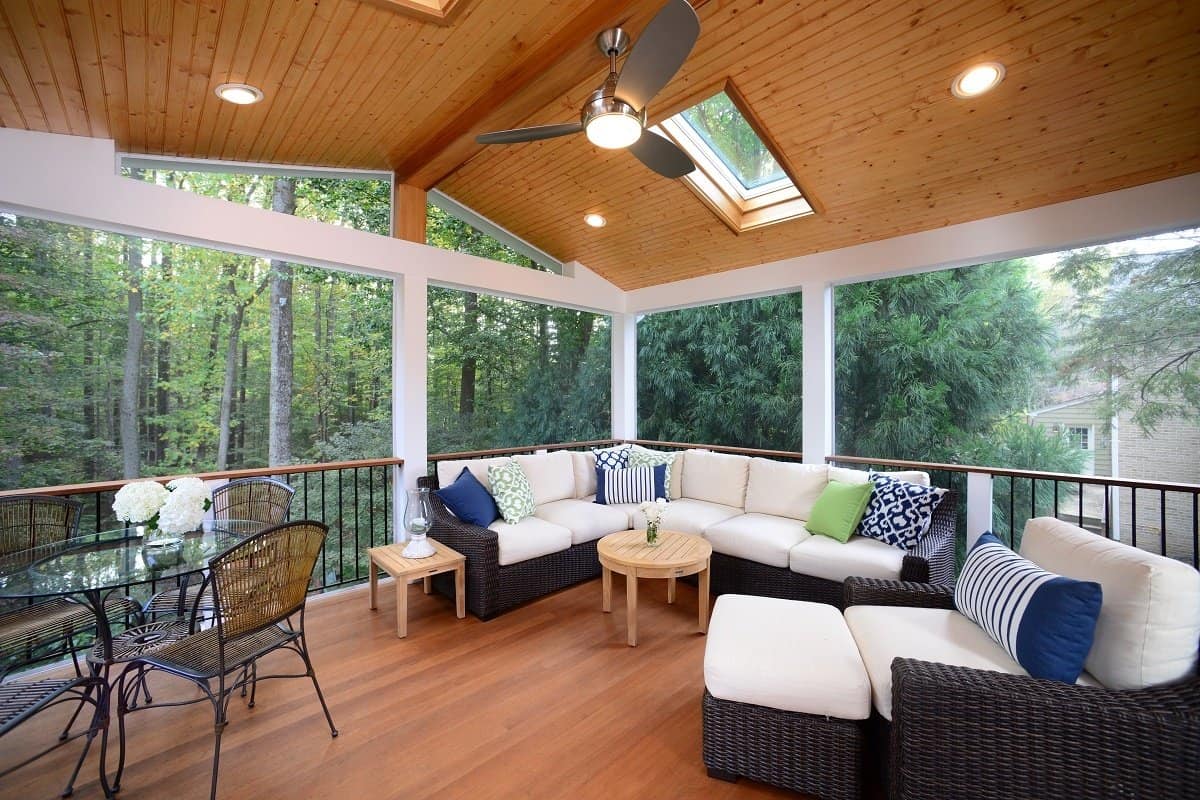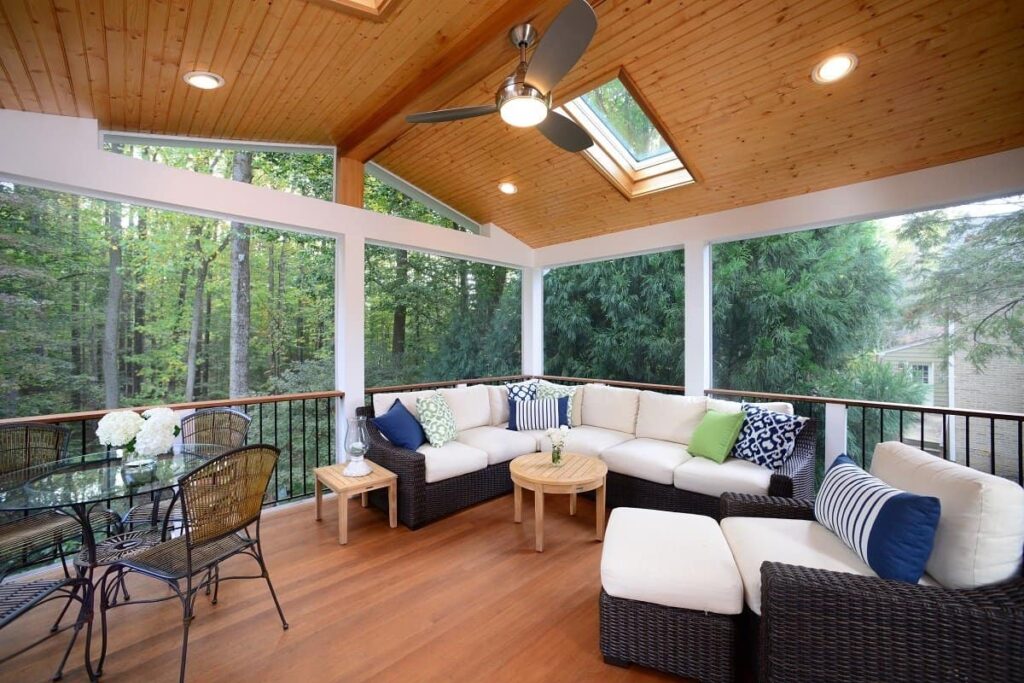 Specials
Service Areas
"Like" Us
Affiliations
Specials
REFER A FRIEND
Do you know someone who needs a new deck? Refer them to Decked Out Builders and you will receive up to a $100 gift card upon completion of their deck building McHenry IL project.
Service Areas
"Like" Us
Affiliations
Get started on your
Project Today