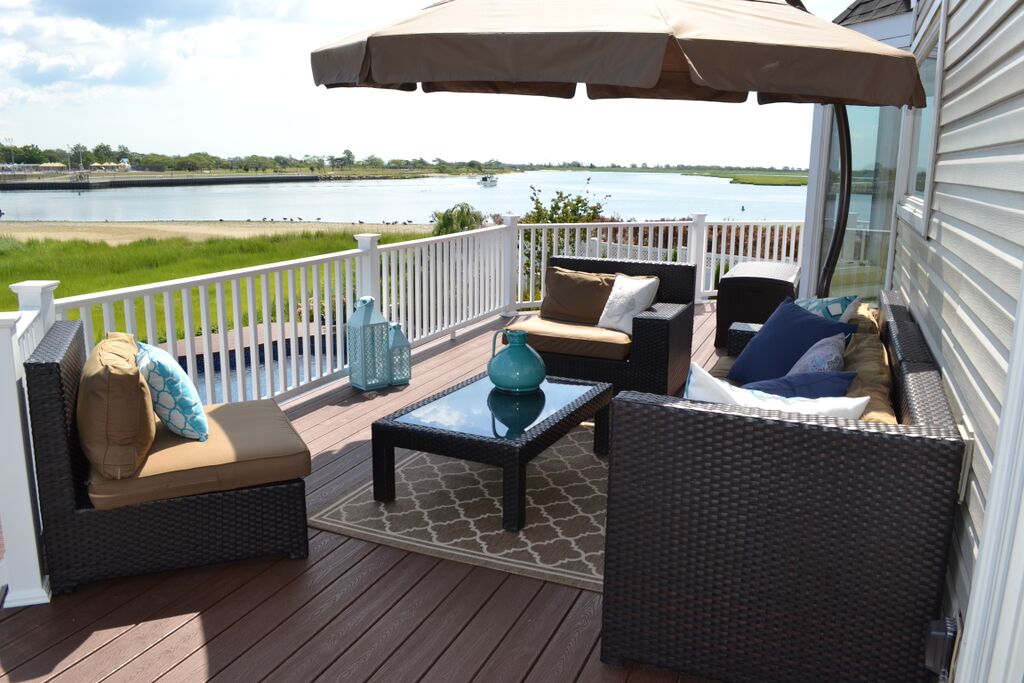 01 Jul

Enjoy Your Deck this Summer

Decks are unquestionably a nice addition to any house, but the summer is the best season to really appreciate their beauty. This blog post will provide you some tips on how to make the most of your new deck in the upcoming months, whether you've just added one to your house or are still debating whether to do so. After all, this addition was created with your enjoyment in mind, and we want to make sure you take full advantage of the upcoming summer.
Grilling
Grilling on decks is among the most popular uses for them. Grilling is one of the best things to do when the weather starts to warm up and there is nothing but sunshine to enjoy. You may make the most of this extra space by choosing to enjoy your dinner with your loved ones right there on your deck.
Entertaining
A deck is a terrific spot to host guests this summer, whether or not you are having a BBQ. A deck provides a cozy setting for you to enjoy the wonderful summer days and evenings outside with friends rather than inside the house. Even if you are not having a large party, sitting on your deck can be nicer than just sitting inside the house when you have company. Your deck will probably be used frequently for social occasions with friends and family. There is no better way to enjoy the sunlight and good times than to have many parties on your stunning deck.
Fireplaces
While we are more likely to use our deck on sunny days, there are other times of the year when we may still make the most of this new area. We can see why decks with fire pits are one of the most popular nighttime uses for decks. You can add fire pits to your deck and use them for many years to come. The ideal summer night includes your closest friends sitting around the fire.
Hot Tubs
What a better way to relax than in a hot tub. The nice thing about hot tubs is they can be used any time of the day, year-round. In addition to relaxation, a hot tub makes a wonderful meeting place for visitors. With your family, friends, and visitors, you may chat, have drinks together, listen to music, and eat appetizers all while on your deck.
Pools
With the warm weather in the summer months, kids off of school, homeowners working from home pools are becoming more popular. A swimming pool offers a lifetime of memories full of birthday parties, family gatherings, and special occasions spent poolside.
Relaxation
After work, you might want to relax on your deck. A deck provides a wonderful opportunity for someone to simply sit outside and enjoy the fresh air when the weather is beautiful.
Let Decked Out Builders Help
When you're looking to build the deck of your dreams, Decked Out Builders is here to help. We offer a large selection of deck building materials so that it is easy for you to design the deck with the features that you need to truly enjoy.
Whether you're building a new deck or looking to take your current deck to the next level, contact us today!