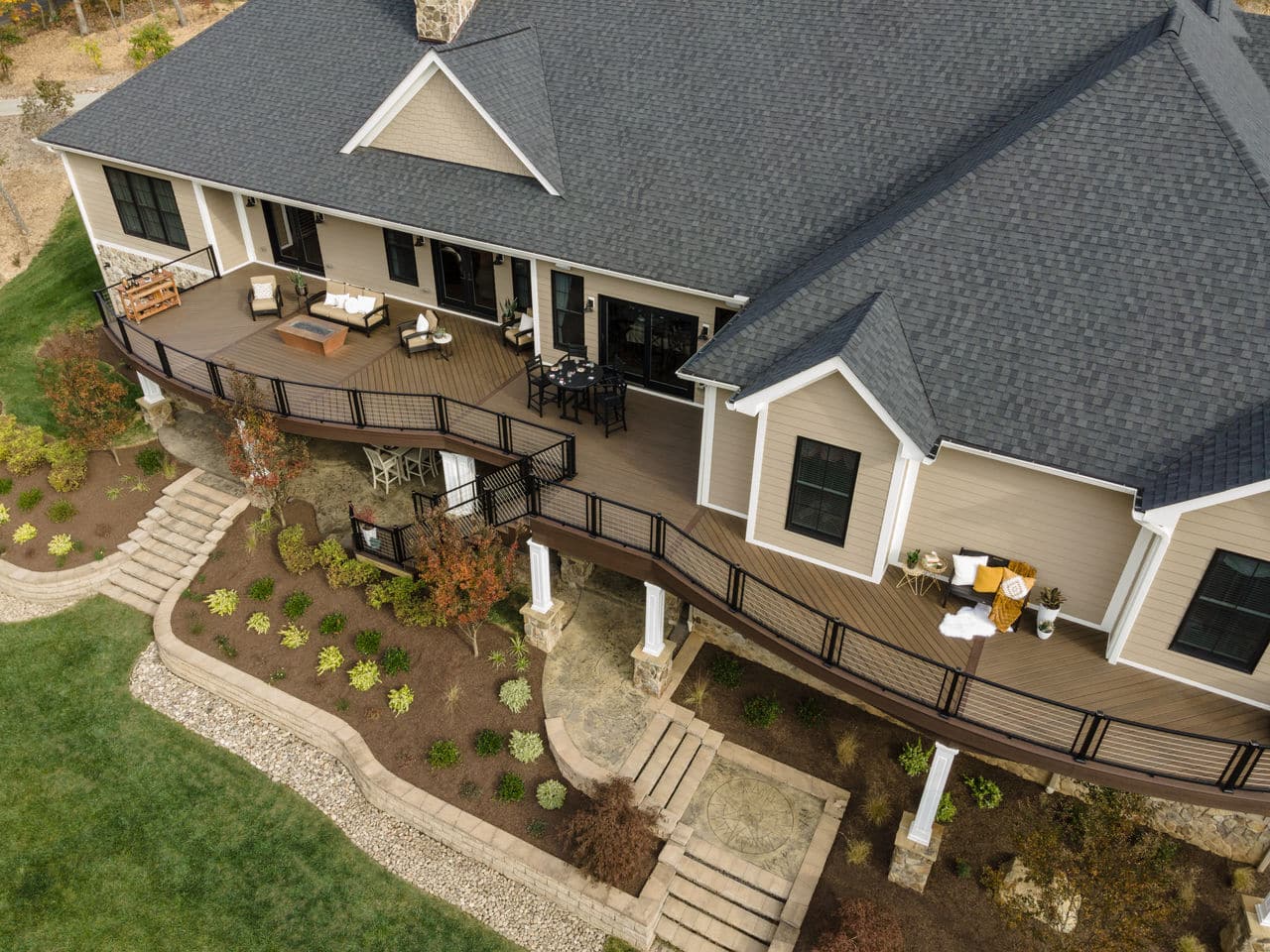 15 Aug

Planning the Perfect Deck for Your Home

There are several things to consider while designing a deck. You need it to be sturdy and safe in addition to wanting it to meet your budget and look attractive. In order to create an outdoor space that you can enjoy for many years, choosing the correct decking material is essential. Here are 3 suggestions to assist you in determining what's best for your house.
Consider the Maintenance Needed
Maintenance should be your primary priority when selecting the correct decking material. Use a low-maintenance material, such as composite or PVC, if you don't want to spend time on routine maintenance because some materials need more frequent cleaning and care than others. These materials only seldom need to be washed with soap and water. Alternately, pressure-treated wood needs staining or painting every one to two years.
Choose Durable Materials
The last thing you need is a deck that can't withstand damage from inclement weather or extensive foot traffic. Because of this, it's critical to choose a material that can resist various weather conditions without losing structural integrity over time. One of the most affordable options available is pressure-treated wood, but with high humidity levels, composite or PVC may be more suitable for your needs because they can withstand moisture better than wood.
Choose the Perfect Color and Style
Both your personal preferences and the architectural features already present in your home should be reflected in the color and design you choose. Darker hues  work well in modern areas with clean lines and minimalistic features, while natural woods like cedar look wonderful in historic homes.   The appeal of composite decking is that it doesn't need as much maintenance as real wood, making it the ideal choice for active families who want to enjoy their backyards without spending all day maintaining them. When selecting a composite deck, make sure to consider the overall design of your outdoor living area and choose a color and style that will work with the existing architecture of your home.
If you know what to think about before making a purchase decision, picking the perfect decking material for your house doesn't have to be difficult—especially when it comes to maintenance needs, durability, and style preferences that suit both your budget and design objectives! Homeowners can choose a lovely outdoor area that can withstand damage year after year and give them many years of fun by using these three suggestions!
At Decked Out Builders, we are here to help local homeowners design the perfect deck. Customers can get started by calling us at (815) 900-5199 or filling out our contact form.