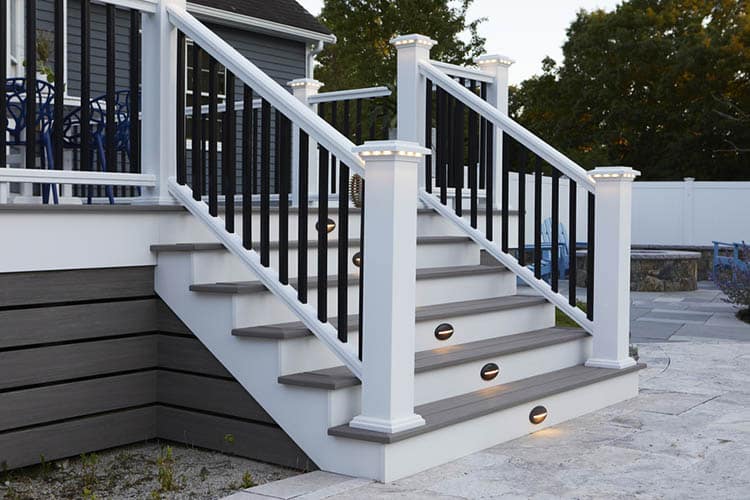 28 Nov

Most Popular Types of Deck Railing for a Composite Deck

The choice of railing material will have a dramatic effect on how your deck looks and feels. They not only offer safety by preventing falls, but they also improve the aesthetics of your deck as a whole. In this post, we'll go through the most popular types of deck railings for composite decks and things to think about when choosing one for your deck.

Any elevated outdoor living space must have deck railings for safety reasons. In addition to offering protection, they also enhance the deck's aesthetic appeal. Deck railings can be made of a variety of materials, each of which has benefits and drawbacks.
Composite Deck Railing
Composite Deck Railing is one of the most popular choices as more homeowners are installing composite decks and it goes hand in hand. Composite Railing is offered in wide variety of styles and colors to choose from, with some homeowners choose to customize their railing combining 2 or 3 different color selections.
As composite decking, composite railing is low maintenance too.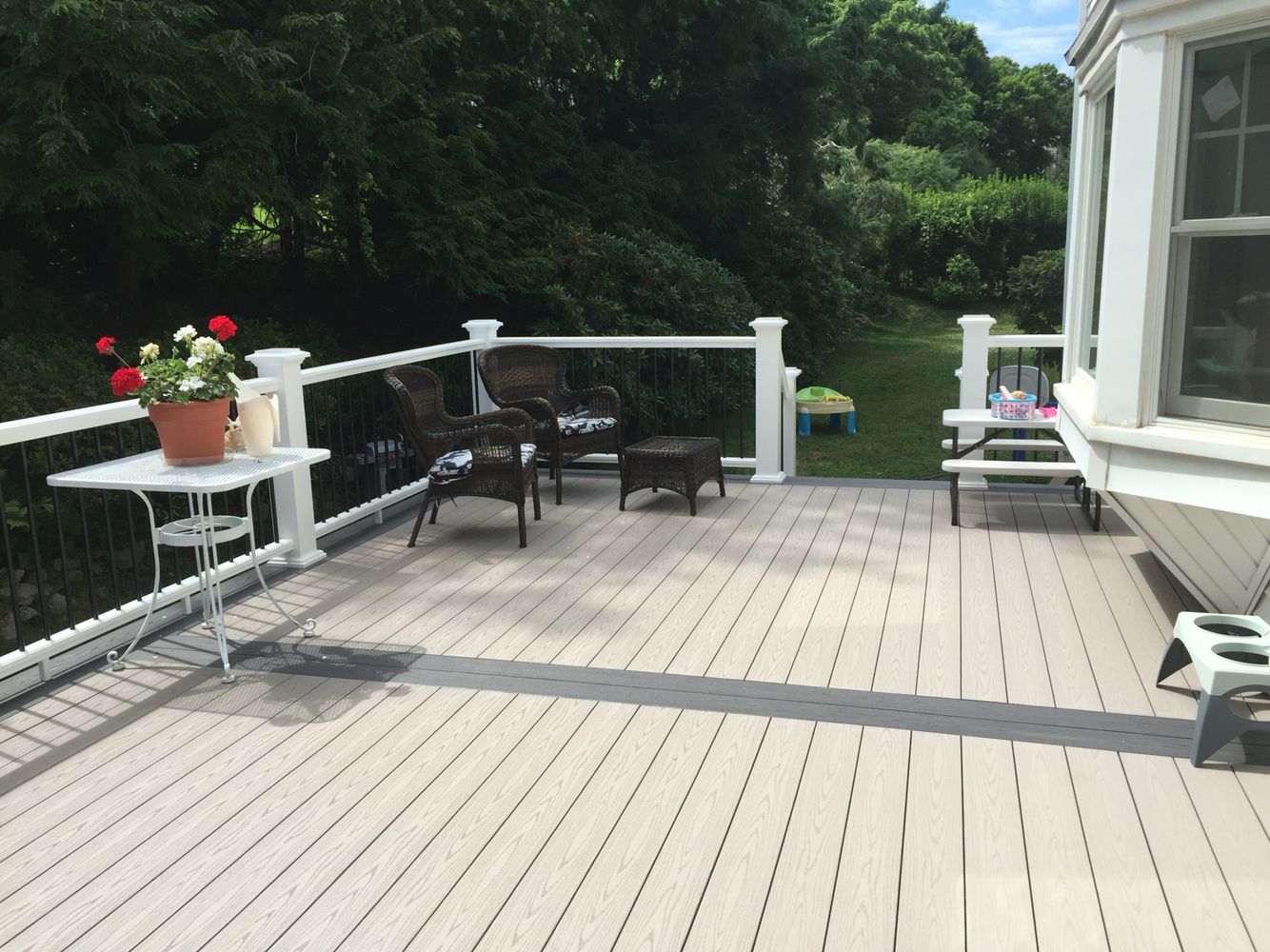 Aluminum Deck Railing
For more modern and contemporary style decks and homes, aluminum railing is used. Aluminum railing is powder coated to withhold durability and a sleek finish, offered in a variety of color selections as well as styles. This railing can greatly vary in cost depending on style.
Cable Railing
Just like Aluminum Railing, Cable railing is more modern and minimalist.  offer clear views for decks with good viewpoints and are durable and low maintenance. Both horizontal and vertical cable configurations are acceptable for these railings; neither offers a significant advantage over the other. When compared to alternative choices, cable railing is significantly more expensive. however, if you want to make the most of your surroundings, the additional expense is worthwhile.
Glass Railing
You can see everything around you clearly with glass deck railings. Many homeowners will use glass deck railings with metal rails for a contemporary appearance. As a result, it works well for decks with vantage points and views as well as balconies. Tempered glass is one of the safest forms of glass to use for a deck railing since it is a type of sturdy glass that is unlikely to crack, scratch, or break with regular use. Glass railings are the most expensive type for outdoor railings.
Factors to consider when selecting a deck railing:
Safety: Preventing falls is the main goal of a deck railing in terms of ensuring safety. The railing must be solid and in compliance with local building codes.
Style: The railing should match the deck's and the surroundings' architectural aesthetics. The choice of railing can also affect how the deck looks as a whole.
Maintenance: Consider how much maintenance the style of railing you choose will require. It's possible that some materials need more care than others.
Cost: The price of the railing can change depending on the design and kind of material. When choosing a railing for your deck, keep your budget in mind.
Consider variables like safety, appearance, maintenance, and cost when choosing a railing to make sure you get the best option for your needs.
With several materials available for railings, it can be difficult to make a decision! Decked Out Builders would love to help guide you through the design process of building or updating your deck that you will enjoy for years to come. Give us a call or text us today 815-900-5199.