12 Dec

What is Deck Fascia?
Fascia
("Deck Fascia," "Deck Fascia Board," "Rim Joist Cover")
On a deck, fascia refers to the boards used to cover the end cuts and/or rim joists, installed bordering the deck surface.
Fascia on Your Deck: What to Consider
One of the most visible parts of any deck is its fascia. Your deck's fascia boards have both aesthetic and functional uses.
By hiding the end-cuts & rim joist, your deck fascia board will produce a sleek, finished appearance.
helps the substructure withstand the outdoor elements and pest damage.
Using a color that contrasts with the surface of your deck will give it a dynamic appearance.
At a point of structural transition, fascia serves as both a protective layer and an essential finishing touch.
Consider some of the distinctive houses in your neighborhood: Is their external fascia trim clean or ordinary? Do their decks have end-cuts that are clearly visible, or are they properly covered by a fascia board?
Most likely, the houses with neat edges (trim, fascia, and soffit) and tastefully designed backyards are the ones you remember vividly.
Choosing the right fascia for your deck
The material you use for your deck should be the same one you use for the fascia. Both Composite & PVC decking fascia come in a variety of styles. Regarding color selection, we advise either matching your deck fascia with the color of your deck or railing or using a complimentary color if you'd want the fascia to stand out a little more. Take it up a notch and give it an even greater finished look by wrapping your deck support posts with fascia.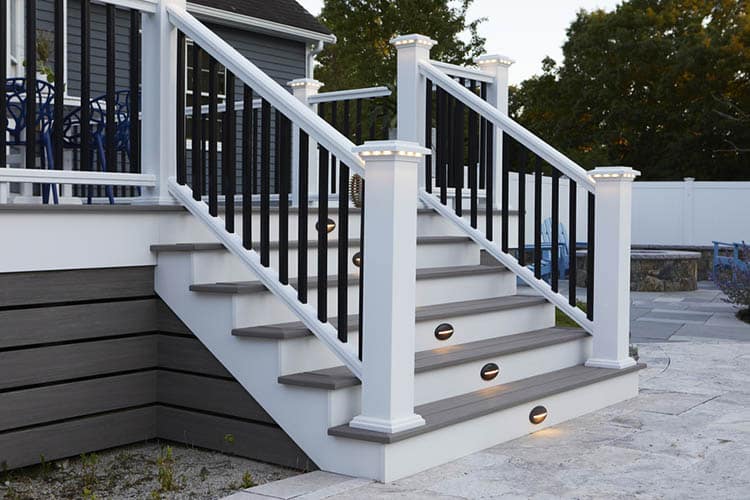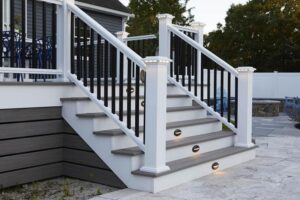 We, at Decked Out Builders include Deck Fascia on all of our builds. If you're interested in learning more, reach out to us today by filling out our contact form or giving us a call 815-900-6265