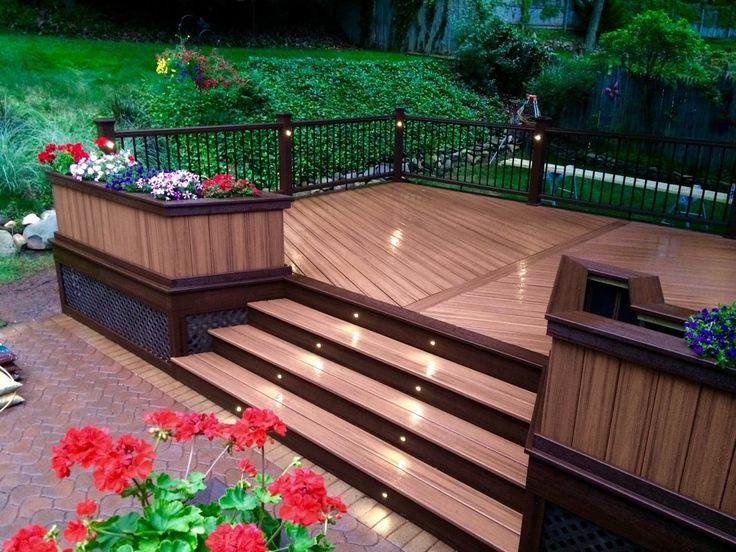 30 Mar

What is the Average Cost of a Deck?

You are probably thinking about the cost of building a new deck for your house. Or perhaps you're considering replacing an outdated deck that is already there. Making the best decision for your budget depends on planning and knowing costs. We understand all the ins and outs of building and accurately pricing deck projects as a builder with more than 15 years of expertise designing and building decks.

Depending on the size of the deck and the features you wish to add, the average cost of a deck can range from $25,000 to $95,000 It's crucial to keep in mind that every deck design is unique and that your actual cost will change.

We understand that obtaining quick and appropriate pricing for your specific deck project might be challenging. What we can do, however, is provide you with an estimated cost for a typical deck construction and go into some of the aspects that go into determining a deck's final cost.
Factors That Will Influence the Cost
Material Selections– We offer a large variety of different material options to choose from. From more of your basic composite decking and railing to more of your higher end PVC decking and Aluminum Railing
Desired Deck Size– A Larger deck will be more expensive.
Stair Designs– From something simple to more complex, stairs can range in cost. The more stairs or complex they are the more it costs for labor and materials.
Deck Shape– Multi-Level, Curved, and Pool Decks are going to cost more than a standard rectangle shaped deck. This is because they require additional framing and time for accuracy.

Deck Height
Average Deck Costs
Small-Sized Deck 16 ft x 20 ft (320 sq ft)
For a small-sized deck, the average price can range from $25,000-$45,000
Medium-Sized Deck 600 sq ft
For a medium-sized deck, the average price can range from $45,000 – $75,000
Large-Sized Deck (900 sq ft)
For a large-sized deck, the average price can range from $60,000 – $95,000
What Kind of Deck am I Getting With These Average Prices?
For the average costs, you are getting a professionally designed and installed deck with the following features:
Material Options– Your Choice of Composite & Railing Options
Set of Stairs– Height of your deck will determine this. Additional Sets of Stairs will Cost Additional
Permitting– We take care of all plans and permits
Deck Fascia & Picture Frame– We include this in all of our decks we build, this gives your deck and clean and finished look with no exposed cut ends
Structure– All supporting structure up to current IRC Codes. The size and height of the deck will determine the structure build
Protective Joist Tape– This acrylic based tape, we adhere to the deck framework to extend the life of the framing.
Other Additional Options
Deck Lighting

Deck Skirting

Deck Beam & Post Wraps

Kitchenette

Covered Porch or Pergola

Deck Designs & Inlays

Privacy Screens

Underdecking/ Waterproofing for 2nd Story Decks

Built in Seating
Creating a realistic budget for your deck project requires understanding the average cost and the factors that affect a deck's cost. Understanding the typical price will help you understand how much a deck will cost.
It's important to us that you receive up front pricing information! Additionally, getting a clearer understanding of your costs helps in creating a budget for your deck project that is accurate.