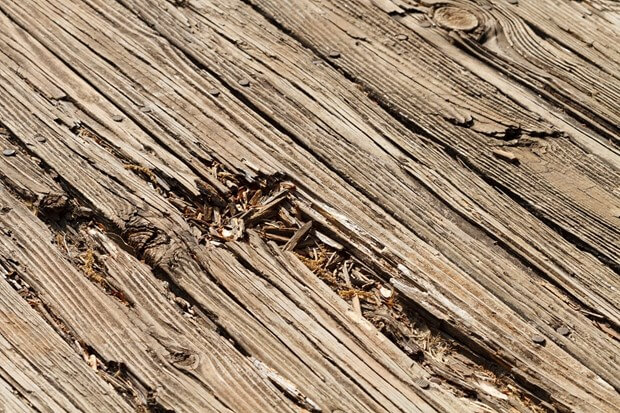 10 Apr

Deck Repair VS. Deck Replacement Costs

One of the best decisions that homeowners make is to invest in a deck. It's a fantastic project that enhances your quality of life in a variety of ways while also improving the value of your home.

If you've been considering replacing an outdated deck or repairing an existing one, you should be aware of the associated costs.

You'll learn how much a deck in the Chicagoland costs to build and maintain in this post. Additionally, you'll learn about some of the major price-influencing aspects.
The Cost

to

 Repair

a

Deck
If you currently have a deck and don't want to replace it just yet, you possibly can extend its life by having making repairs
Deck repairs in Illinois cost between $2,500 and $15,000. However, if your deck requires more substantial repairs, the cost could increase even further.
The deck framework is the most expensive area that needs repair (or replacement). In our experience, the majority of older deck frames are hiding significant safety hazards like rotted wood.
It is challenging to estimate this cost since, if the deck boards need to be replaced, the structure, or framing, in cases also has to be repaired or replaced.
Average Deck Repair Costs
The extent of the damage will determine how much it will cost to repair a deck. As was said before, nonstructural damage is the easiest to repair. However, estimations are more challenging if the damage is the result of age, rot, or the impact of a large tree limb because the entire deck may need to be replaced. Due to the fact that railings are constructed in portions between posts, fixing damaged railing is typically simpler.
Let's look at some deck repair cost averages and what they might include.
Basic deck repair cost – $2,000 to $4,000. A basic deck repair usually includes replacing damaged railings or refinishing some deck boards.
Average deck repair cost – $7,500 to $10,000. An average deck repair includes repairing stairs, as well as fixing posts, replacing a few boards or loose railings. It's worth remembering that all these can lead to finding more serious issues with your deck.
High-end deck repair cost – $10,000 to $17,000. A high-end deck repair includes replacing the deck boards of a 16×20 deck. Replacing railings will add up to that price.
Note: Instead of undertaking a deck repair that can cost well over $15k in some cases, why not get a new one? New framing materials, more safety, increased durability, and improved aesthetics are all features of more recent decks.
Wood Rot
Wood decks are prone to rot, and the cost to repair damaged wood varies depending on where it is. One of the many reasons it's beneficial to understand how to avoid, prevent, and repair joist rot is that deck boards, for instance, are typically less expensive to replace than joists.
Termite and Pest Control
You should also search your deck for pests, especially termites. Several pest control businesses offer inspections or will credit any work you have completed with the inspection price. Spend between $100 and $200 on a qualified pest control professional.
If termites are present, replace the affected boards and treat the entire deck with an anti-termite treatment. Professional termite treatments typically cost around $600, but they can cost up to $2,000 or more for massive infestations that call for tenting and fumigation. Incases that the termites have an infestation behind the ledger, this would require your deck to be rebuilt. Termite infestation affects the structural integrity of a deck and not to be taken lightly.
The extent of the rot or other damage usually determines whether you should repair or replace your deck. When compared to rebuilding, sometimes the amount of repairs needed for the cost of repairing it, it would be more cost effective to replace the deck.
The Cost to Build or Replace a Deck
It's best to start fresh rather than spending a lot of money on extensive repairs. The process of replacing a deck is more straightforward that takes less time than trying to save an existing deck.
Also, you don't want to have to keep repairing a part of your deck every few years.
After a while, you'll find yourself paying far more on repairs than you would have if you had just replaced it from the start.
Let's look at some typical prices.
Deck Building Costs
Base deck cost – $22,000. A basic 16×16 entry level composite deck that includes railings and a set of steps.
Average deck cost – $35,000. Our average deck is an 30×16 composite deck with railings, and a set of stairs.
High-end deck cost – $75,000+. A high-end deck is a 600-700 sq ft high-end composite deck with aluminum railings, a set of stairs and as lifetime warranty on the decking material.
There is no doubt that a new deck changes how your backyard feels and looks. They enhance your property and guarantee that you and your loved ones can unwind on a brand-new deck safely.
What Impacts Deck Building

and

Replacement Costs
The final price of your new deck is affected by a number of factors. Let's examine the most significant ones first.
Total size of your deck-Naturally, the more time, effort, and materials needed to build your deck, the more it will cost.
Material selection- Some of the most popular decking materials on the market today are Composite , or PVC decking that offer different price points. 
Height- The taller your deck is the more materials will be needed but also the more number of stairs will be needed.
Upgrades- The most frequently used upgrades include under deck gutter systems, pergolas, wrapped columns, stair lighting, railing lights, and improved materials. These all add to the aesthetics and use of your outdoor area as well as the price tag.
Be sure to check out our gallery. You'll find some of our recent projects and how much different decking projects cost.
Should You Repair

or

Replace, then?
The end goal of a deck's repair or replacement is the same, to update your backyard and give you a better space to unwind and have fun with your friends and family.
Budget, needs, and the condition of your deck should all be taken into consideration while making a decision.
A good way to improve the appearance of one that already exists is to repair it. Repairing won't always be successful, though, depending on how severe the problems are.
In that situation, replacement is the only viable option. Despite the fact that we have now constructed hundreds of decks, nobody has ever expressed regret over upgrading an outdated structure or establishing a new deck. And it's clear why.
Newer decks are low maintenance, last longer, require less or none repairs, are safer, and overall look way better. In other words, you're saving money in the long run.
Reach out to us today and let's bring your backyard back to life for you and your family to enjoy for many years to come!