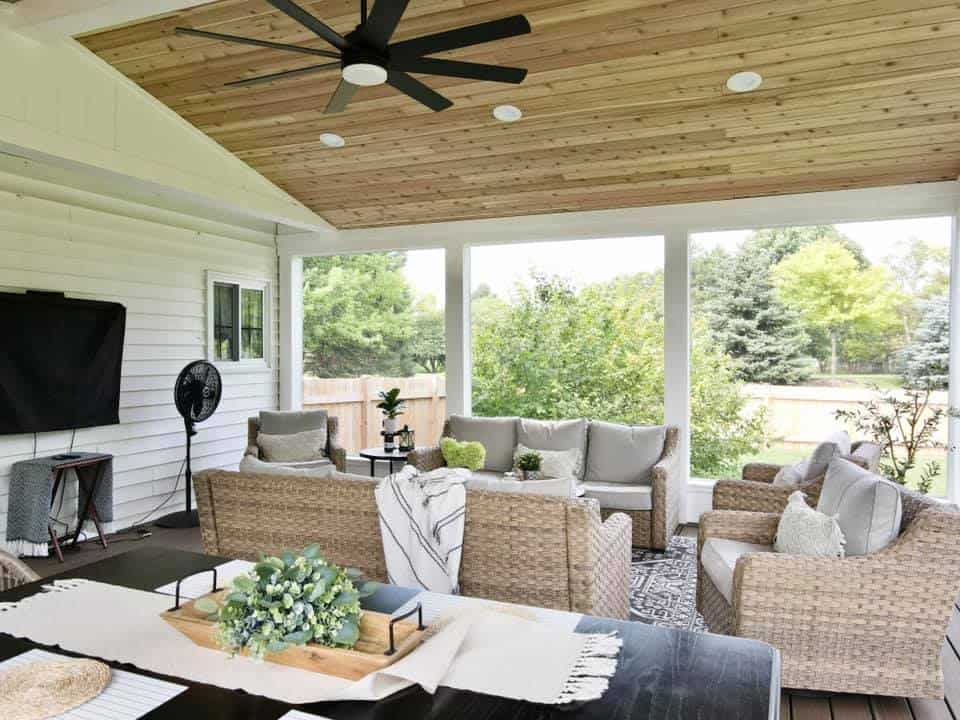 01 Jun

Things to Consider When Designing a Screened Porch

Have you been dreaming about building a screened-in porch but don't know where to begin?

If you said "yes" , keep reading to find out how hiring Decked Out Builders may help you build the porch of your dreams!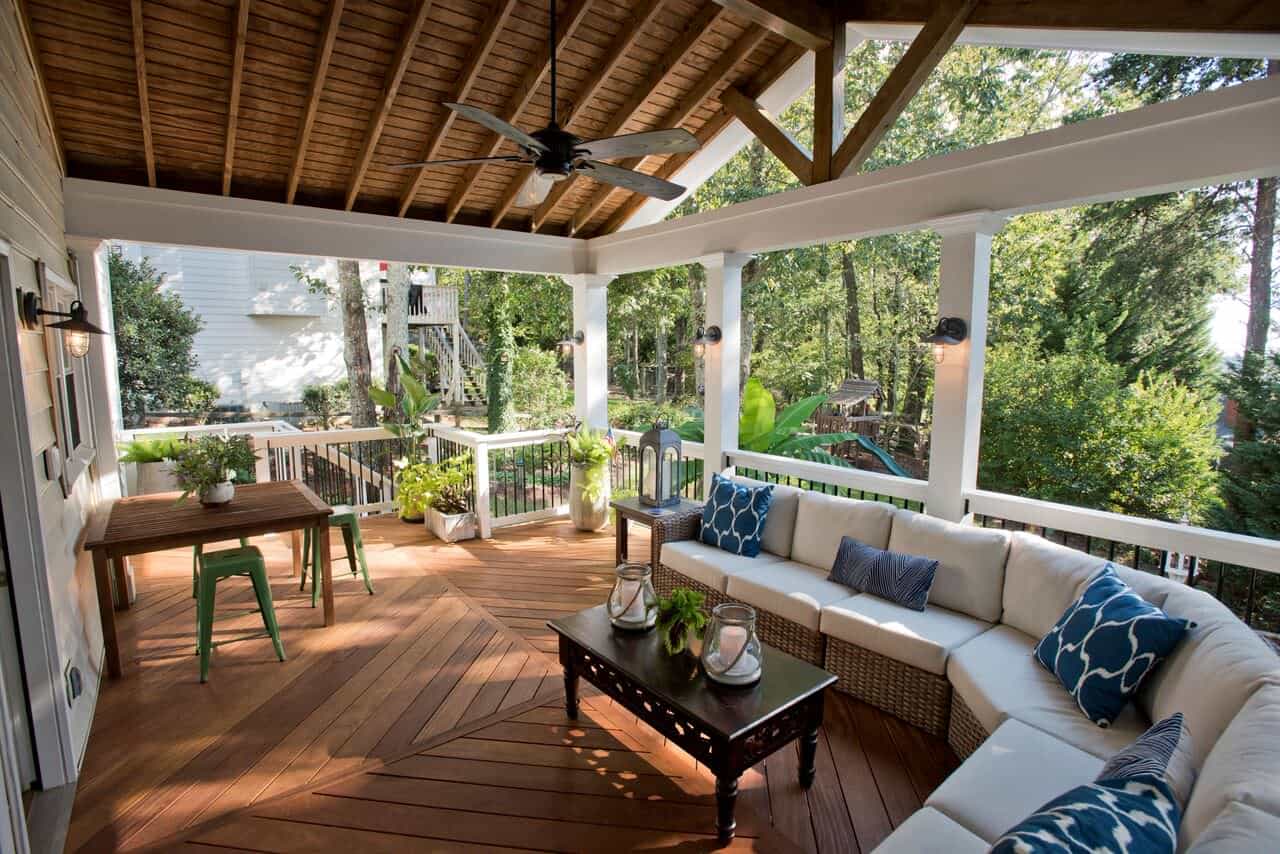 Knowing why you want to construct a porch is the first step in designing your project. Function can be created from this.
What do you plan to do with your new screened-in porch?
Are you trying to find a place where the whole family can eat? Or are you hoping to have a coffee for two at a table? Instead of trying to figure out what big porch you need, you should think about the following types of questions. Because working with numbers isn't always straightforward, considering your area from a functional standpoint can enable you to figure out precisely how much space you need to enjoy your screened-in porch.
When pondering the purpose of a screened-in porch, these are some excellent questions to ask yourself:
What kind and size of furniture do you want to put on your porch?
What will you mainly be using the space for?
How much time do you intend to spend on your porch?
Do you desire to create distinct areas on the porch?
Do you intend to add electricity?
Are you thinking of using a heating element or fireplace?
Do you want a porch made for entertaining?
Do you require porch access to your yard?
What do you want as your main focal point?
When creating a screened-in porch, determining your ideal aesthetic is a crucial element.
You can find thousands of various photographs on Pinterest or Google that will inspire you as you plan your screened porch.  Sadly, not every style is appropriate for all types of homes or screened porches. Maybe one photo has the right material colors you want, another has a nice porch design, and you like the ceiling featured in a third one. All these are significantly help for us. We can mix and match to come up with the perfect design for your space and style. To gain concepts and more inspiration for creating your porch, view our gallery of screened-in porches!
Things to consider when designing the aesthetic of your screened-in porch:
Roof type
Roof height
2nd Story Window Obstructions
Existing Roof Line
Material of roof
Materials and Colors of Screened Porch
Decking
Ceiling Finishes
Electricity
Skylights
Matching the porch to your home
Your budget is the final point of emphasis when talking about a screened-in porch project. When selecting whether or not to expand your outside area, cost is a key determining factor. Your budget may or may not allow specific features or finishes you may be looking for. So, then the question arises, are those necessities? Are they part of the build that can be added later on? Or should more time be allowed to save for what you want?
When comparing quotes, the fact that no two companies are exactly the same should be taken into account when talking about the budget. Every company has unique procedures, materials, designing, warranties, and other elements that will make a significant difference when building a screened porch. You want to be sure that a project is being carried out to a high degree and is being built correctly because screened-in porches are a big investment.
Ready to Get Started on a Screen Porch for Your Home?
Creating outdoor living spaces for families to enjoy is something Decked Out Builders takes great pride in! A screen porch can bring so much value to your outdoor living space and property, both in terms of functionality and sheer enjoyment. If you would like to get started planning a screen porch addition for your property, reach out to us today!