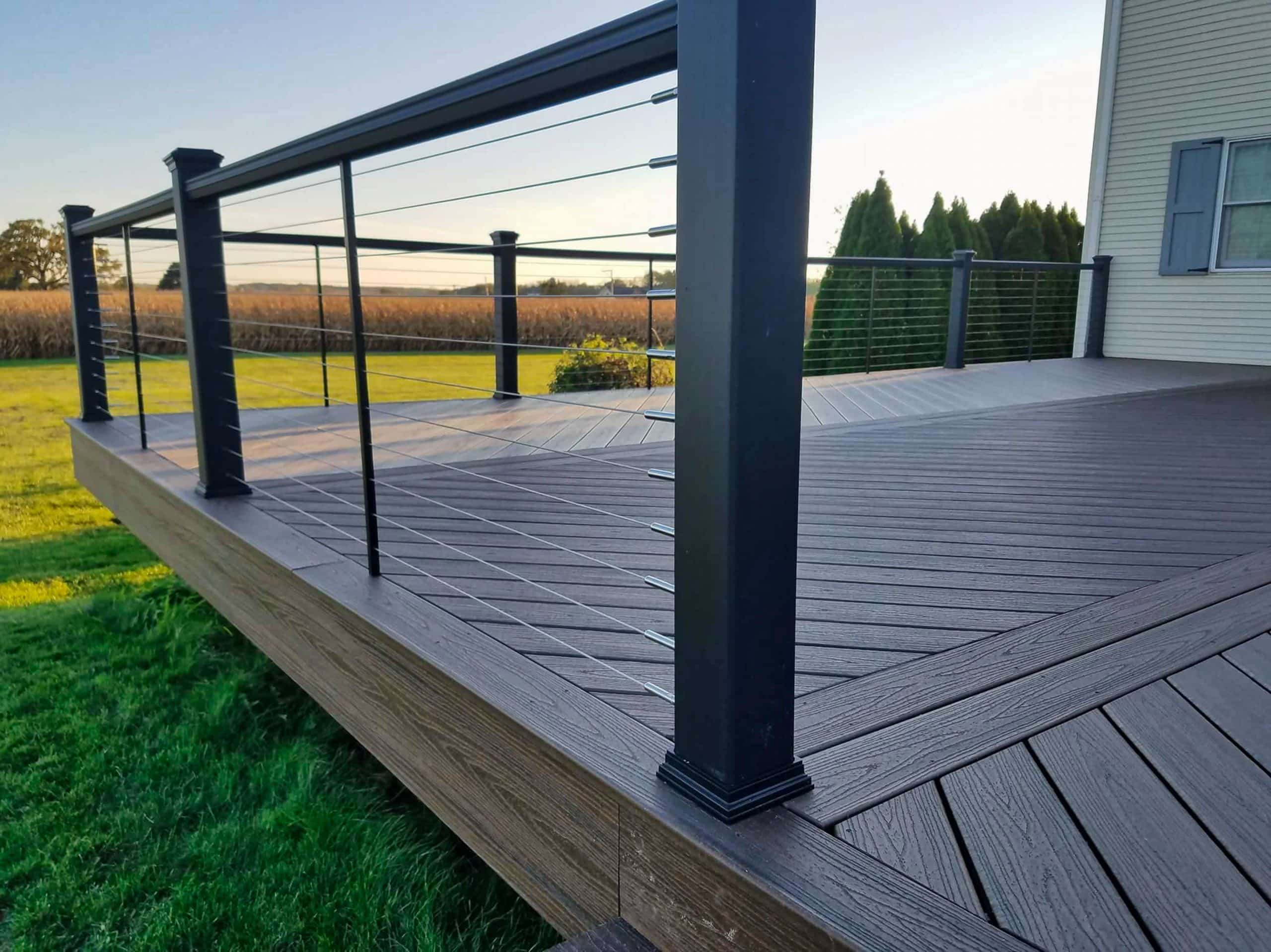 21 Jun

5 Composite Decking Misconceptions

As Composite decking has become more popular, some misconceptions have been made. These might be true in the past of older generation decking.

Let's review a few of these outdated myths and discuss why they are no longer true.

 
1. It Looks Unnatural
One of the first misconceptions regarding composite decking that consumers encounter is that it looks cheap, artificial, or plastic. Composite is obviously not true wood, however as technology has advanced, manufacturers offer different grades of composites to resemble the look of natural wood with low maintenance. This may be, you get what you pay for, when it comes to decking selections.
2. Composite Decking Is Too Expensive
While traditional wood may be less expensive initially than composite, the picture is different when you consider the long-term investment of both materials. The costs associated with the maintenance, repair, sealing and staining of wood decking ends up costing more long-term than low-maintenance composite decking. Now days, most composite decking is backed by 25-50 year warranties. That's 1 to 3x the lifetime of a wood deck.
3.  There's No Need for Composite Deck Maintenance
Even though composite decking requires extremely little maintenance, especially when compared to wood decks, it still need care. The upkeep is modest compared to typical wood, though you will need to sometimes scrub any dirt that accumulates on the surface and clear away debris.
Customers are able to enjoy more time relaxing on their deck with family and friends because composite decking requires minimal maintenance, as opposed to hating the time it takes to maintain their traditional wood deck.
4. Composite Decking Gets Hotter than Wood
The darker the color decking, the more heat will be absorbed there for will be hot decking. The same is true of conventional wood decking. A lighter-colored composite, PVC, or even mineral-based composite decking are said to be 40–60% cooler options.
5. Composite Decking Colors are Limited
Last but not least, some people might believe that if they choose composite decking, they won't have a lot of color options. The truth is that many manufacturers offer a wide range of composite decking colors that capture the genuine beauty of exotic hardwoods, subtly blending tones, or plain colors.
If you're interested in seeing what benefits composite decking offers, reach out to us today!