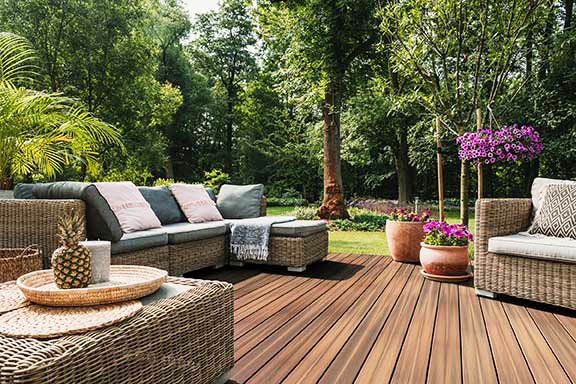 15 Jul

Preparing For Your Design Consultation

Whether you have a fully developed vision in mind, or whether you aren't quite sure what you want, we will provide you with some tips and recommendations to help you make the most of your new outdoor space.

Thinking about how you will use your new area today and how you will want to use it in ten years is important because creating an outside space is a long-term investment. Together, we will create an outdoor space you can enjoy for many years to come.
Design
How do you plan to use this space?
Keeping this in mind when designing your new outdoor space is crucial. While this sounds like a no-brainer, it's more complex than you think. When it comes to choosing the perfect backyard, most homeowners know exactly what they want to do… relax, eat, perhaps even enjoy a backyard fire on a cool evening. It is important to really take a look at each of these in detail. Here are some questions to ask if eating outside is one of your top priorities. How many people will eat outside? Will you entertain regularly and if so, how many people will you need to seat for meals? This number will help determine how much space you need. A table and chairs occupy a lot of space.
Aesthetic
How will it look?
when planning your new outdoor living space, it's important to think about the aesthetic of the space. We don't just mean color schemes, but also materials, textures and features. For example, if you want a modern look, you might consider using sleek steel or aluminum railing instead of composite. Are you looking for a showplace with fantastic features such as an outdoor kitchen, built in seating, or a covered porch? Share these ideas and together we can come up with the perfect space to achieve what you are looking for.
Must Haves
If your wish list is long, that's a good thing. Occasionally, budget constraints make it necessary to deprioritize some of the items on a wish list.
For that reason, create a separate list of things you must have in your deck design.
For example, you may wish for an entire outdoor kitchen area, but you must have at least some space to set up a grill and cooking area. Or perhaps you have
Its OK to Talk About Budget
It is important that we know your budget, so we can combine all priorities; function, aesthetics, spatial, and budget, to give you the best solution. With the help of our team, we aim to find great solutions that can help our clients achieve their priorities, including the investment they plan to make in this project, and make their investment worthwhile.  There is no doubt that homeowners can often be hesitant to share their budget with other contractors because they assume that the other contractors will be able to take advantage of every last penny. Here's why sharing your budget is important. If you had envisioned a number of low-maintenance and high-end materials but your budget will not accommodate using all higher-end materials, but your budget will not accommodate using all higher-end materials, we will guide you to which upgrades make the most sense. There are times when a particular material or a particular design feature turns out to be more expensive than you expected. In order for us to avoid providing you with a quote that includes features that will break your budget, we can inform you upfront what particular features will cause a significant impact on your budget, so that you can make better decisions at the beginning of the design process.
Send Some Info Ahead of Time
The more information we have before the consultation, the better prepared and time efficient we can be when meeting. If you can, send us a few photos of the area where we will be building, and if possible, take some measurements of the site.
We recommend looking on our website and see what different types of materials you might like. If it's hard to determine, there's no problem with waiting for our meeting. However, you may be able to narrow down your options from the start. For example, you may already know that you want to use aluminum railing, but we offer more than one style of aluminum railing.
Lastly, browse the web for some photos of finished spaces that capture the look and feel you would like to achieve. They don't have to be exact, just an inspiration to guide through designing. Maybe one photo has the right material colors, another has a nice deck design, and you like the stairs featured in a third one. All these are significantly help for us. We can mix and match to come up with the perfect design for your space and style.
Start Your Project with Confidence
We understand that making a big investment like a custom deck or porch isn't something that can be accomplished in a day. Let us help you create the outdoor living space of your dreams, not rush you into something you'll have to live with for the next 20 years! We are happy to walk you through every step of the process, explain all your options, and give you the most for your budget.