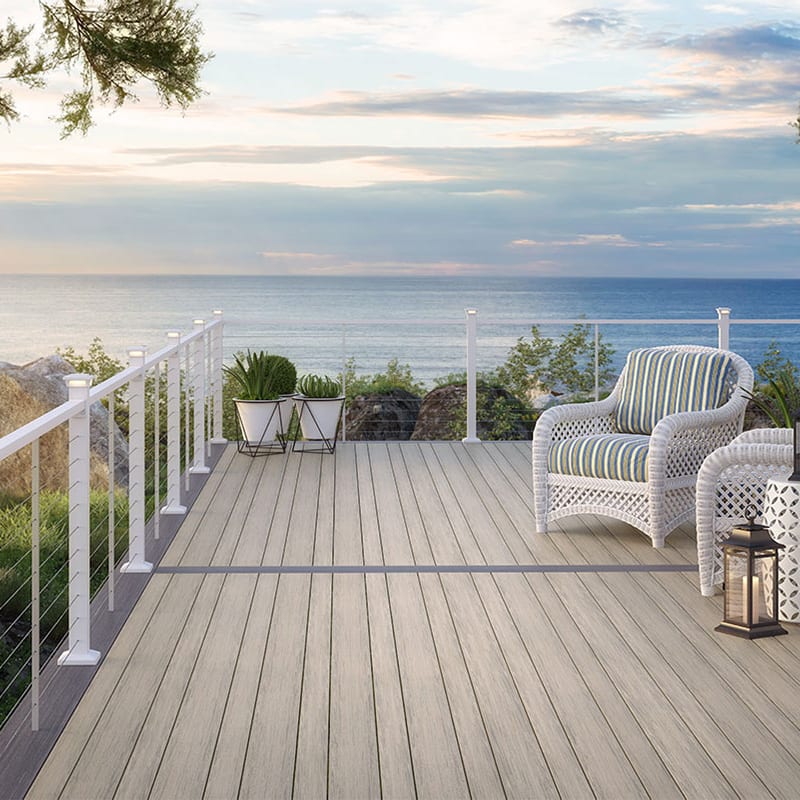 20 Jul

Multi- Width Decking

You must take into consideration a few important choices when designing your custom deck, including the deck's design, materials, and color. The width of your deck boards is another thing you should think about.

Adding a custom, multi-width deck to your backyard is a terrific way to provide you and your family more living space if you're searching for a nice contrast to enhance it.
Benefits of Multi Width Decking
You can generate contrast without using various board colors by having multi-width decking.  Similar to hardwood floors inside your home, multi-width decking gives your backyard an elegant appearance. Your deck can look and feel more luxurious by using geometric combinations or other unique board configurations.
Consider using a multi-width board design to create a one-of-a-kind deck.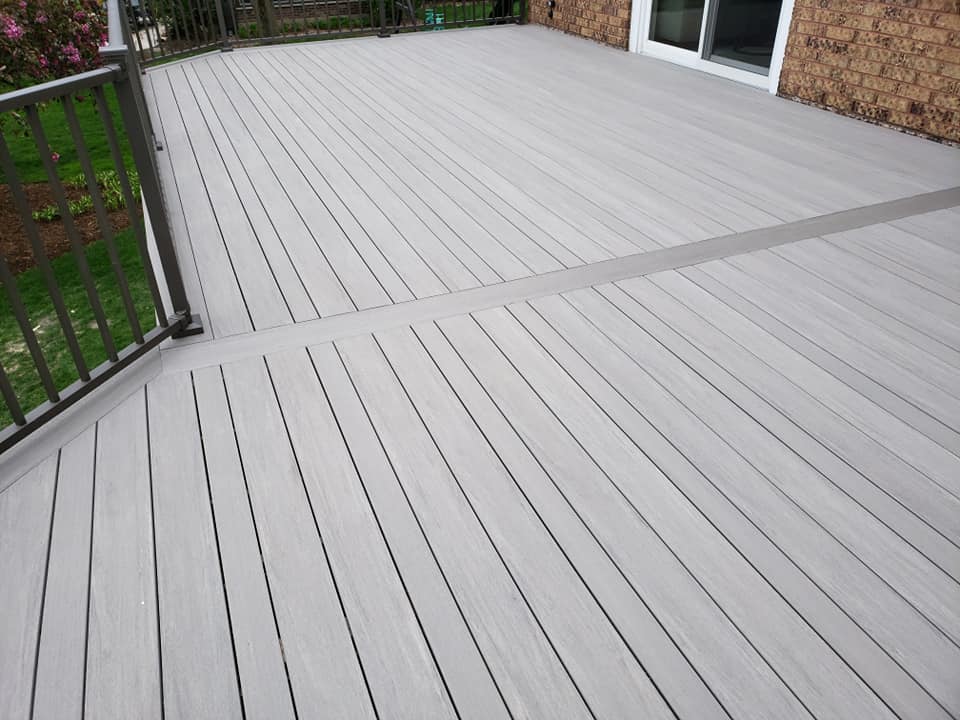 Design Ideas
Are you interested in a multi-width deck? Here are some ideas as you think about what you want.
Wide deck boards attract the eyes outward, giving the impression that your deck is larger.

With geometric inlays for a seating area, your deck will feel cozy and welcoming.

Wide boards that match the rest of your deck can be used to build built-in benches or seating places.

Combining regular or wide boards with narrow boards will produce a pinstripe appearance.

Choose narrow-width deck boards if you prefer a herringbone pattern.

Choose deck boards with multiple widths and various colors to increase contrast on your deck.
How Decked Out Builders Can Help
When using multi-width boards, designs can range in complexity, thus it's best to work with a skilled deck builder. Customers of Decked Out Builders have a choice of three different deck board widths or can mix and match to create a unique look. We provide decking in the following widths:
In addition to being industry leaders in custom deck design, we also have years of experience in the industry. Your design options are limitless with Decked Out Builders!
Ready to transform your outdoor living space? Contact Decked Out Builders