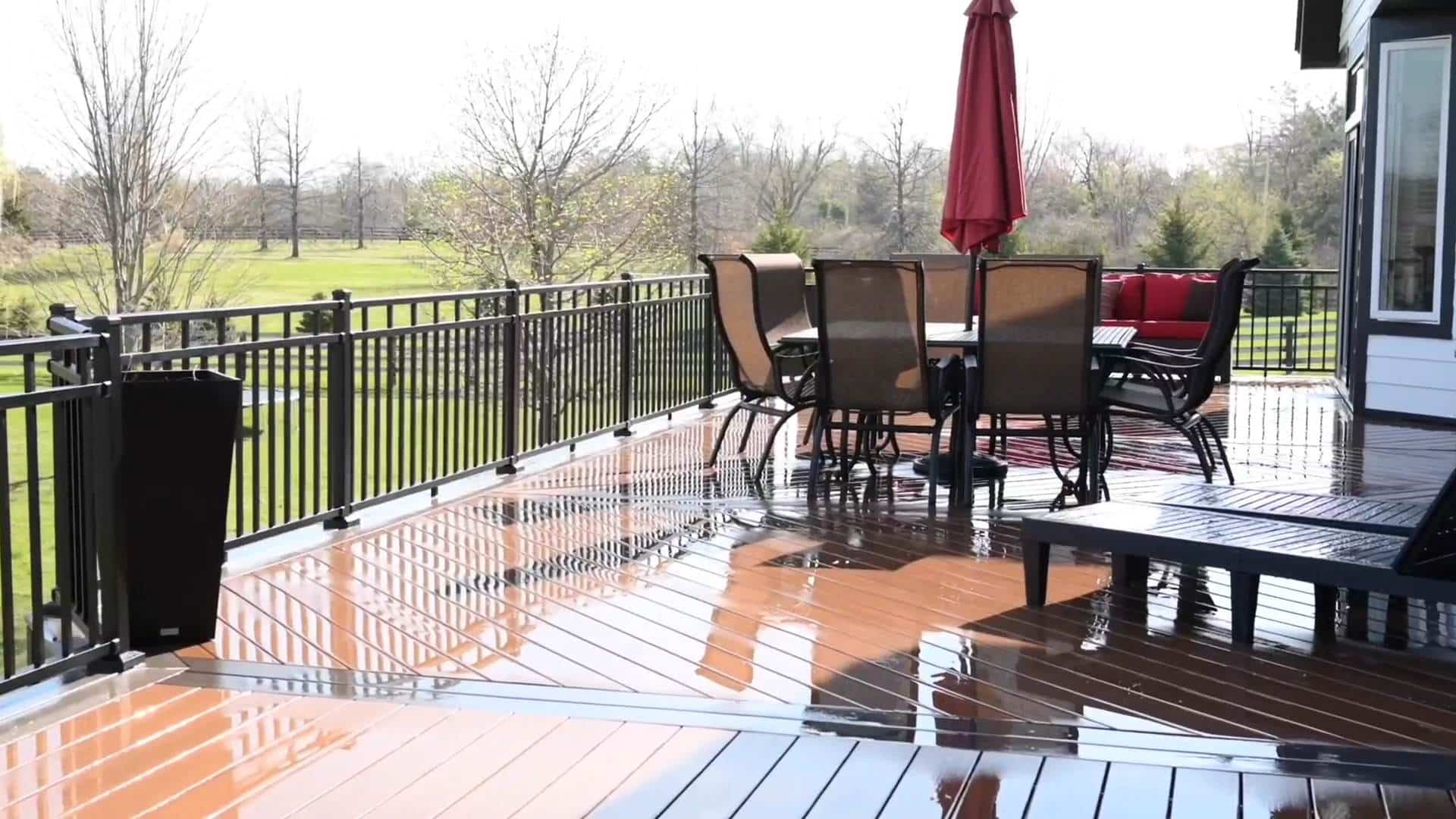 27 Sep

What's the Advantage of Working With a Certified Deck Builder?
What's the Advantage of Working With a Certified Deck Builder?
Choosing your deck builder should not be based solely on the number of decks that they build per year—there are high-quality contractors that only build a few decks per year but are actually more than qualified to design and build the most exquisite of all decks.
Instead, you should pick a qualified deck builder based on pro recommendations and their previous work. Because deck builds take a significant amount of investment, you want to make sure that the contractor gets it done right. Fortunately, there's a way to make choosing a deck contractor easier. It's actually not asking for recommendations from your circle. Instead, go with someone who's certified or recommended by decking vendors. By doing this, you're a lot more likely to succeed with your project. The following are some of the key advantages of working with a certified builder:
1. Product Knowledge
It is risky to work with a builder who is not certified. It's possible that they aren't as knowledgeable. Because of this, they may have trouble with certain aspects of installation, resulting in warranty issues or problems down the road.
A certified builder has product knowledge that significantly streamlines the construction process, ensuring it goes as smoothly and stress-free as possible. During the initial consultation, the builder will review the entire construction project, providing you with a detailed breakdown of what it would entail. Because a certified builder is an expert on your preferred decking material, they are in the best position to suggest design ideas specific to the brand. This way, you're actually getting a consultant with product and installation expertise who could give priceless insights you need for every stage of the deck-building journey.
2. Training & Building Specifications
Vendor-certified deck contractors have readily available information on deck materials, local building codes, and getting permits. Their expertise also allows them to build your deck with your chosen deck boards, railings, and other additional features, just the way you want it.
Using a certified deck builder can give you greater peace of mind when moving forward with your decking project. Unlike other contractors, certified builders receive training from the vendors in regard to product information and installation. They receive in-person training sessions and workshops to guarantee the quality of deck installations. They also have to submit photos and videos of deck installation to maintain their status of being certified. Simply put, they're actually experienced partners by decking brands so you are assured of quality workmanship.
Because they know how to efficiently build a deck using your preferred brand, working with a certified builder can also save you plenty of time. Certified builders attend exclusive trainings and workshops which means they're more than just reputable deck builders. They're actually updated with the trends in efficient design and build of decks using the vendor's materials. Instead of spending months, you can complete your deck building in a matter of weeks without compromising on the quality of work.
3. Manufacturer & Labor Warranty
For any type of decking project, you want to make sure that it is going to last and be installed properly. As such, you don't want to depend on the contractor's labor warranties alone. Working with a certified builder typically comes with a manufacturer and labor warranty.  For instance, certified builders who install Deckorators products like Decked Out Builders can offer a structural warranty of about 50 years for mineral-based composite decking.  This way, you are actually protected not only by the contractor but also by the vendor brands who offer an extended benefit due to their special relationship with partner builders.
Build Your Deck With A Certified Builder
If you want to improve your home's curb appeal or add to its overall value, working with a certified deck builder will help to ensure you achieve your desired goal. Whether you're looking to hire a Trex deck builder, a Deckorators certified pro, or a TimberTeck deck builder, our team is here to help. Decked Out Builders is certified with the most popular decking brands and has built the best outdoor living structures in Northern Illinois and Southern Wisconsin.
118 Barrington Commons Ct Ste 207, Barrington, IL 60010
(815) 900-5199