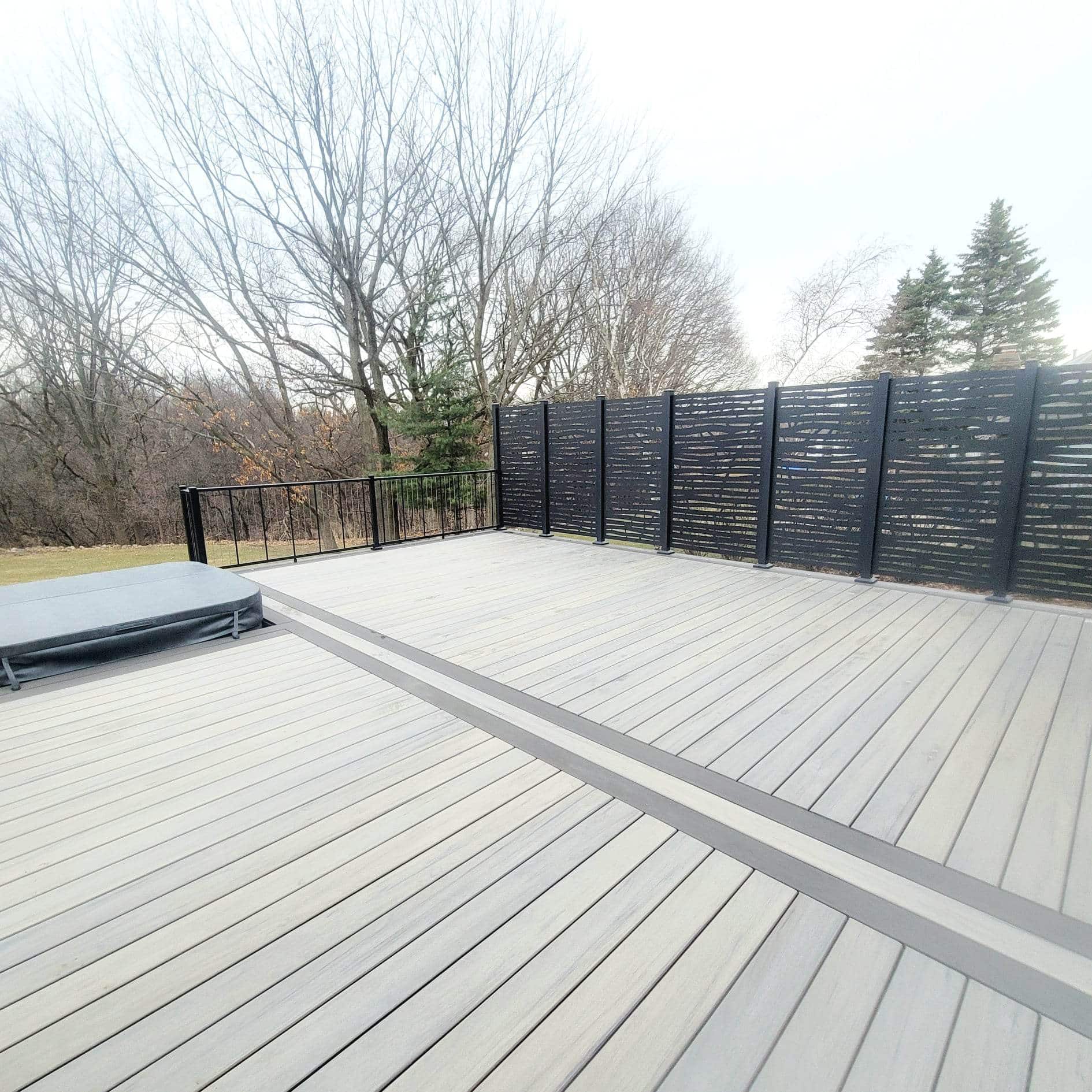 21 Apr

Five Reasons to Upgrade a Deck
Five Reasons to Upgrade a Deck
A well-designed deck is not just an addition to a home; it becomes part of that home. And while it may have served a home well for decades, everything comes to the end of its useful life cycle eventually. Is now the time to consider upgrading the deck?
Here, we share five great reasons to build a new deck.
1) Safety issues
One of the most important reasons to upgrade a deck is safety. If a deck is old or poorly constructed, it can potentially become a serious hazard for a home's occupants and any guests. This is because over time, as they approach the end of their typical lifespan, decks can become weakened by the elements and normal wear and tear. If they have not been properly maintained or repaired, this can lead to accidents or injuries caused by collapses and falls. Upgrading a deck can ensure that it is structurally sound and safe for years to come.
2) Low maintenance
Building materials have come a long way. Not only has technology improved durability and aesthetics, it also means that new decks need much less maintenance than previously built.
In order to keep them looking good and functioning properly, older decks can require a lot of maintenance and upkeep.
An upgraded deck, which can make use of composite materials and construction techniques, will withstand the elements and regular wear and tear for much longer, ensuring that it will provide years of use and enjoyment.
Composite decking requires less upkeep and is resistant to many of the problems that plague traditional wood decks, such as rot, decay and insect damage.
In the long run, this can save time and money on maintenance costs.
3) Make it more functional
By upgrading a deck, functionality of the outdoor space can also be improved.
By adding features such as built-in seating, lighting, storage or a pergola, a seamless extension of the home can be created.
Likewise, if inviting guests over, an upgraded deck could become the perfect spot for entertaining. Adding a built-in kitchen, a covered dining area or even a hot tub can make a deck more comfortable and enjoyable for everyone.
A deck can also be expanded to create more room for larger outdoor furniture.
4) Increase the value of the property
Another reason to upgrade a deck is that it can increase the value of a home. A well-maintained and stylish deck can be a big selling point for potential buyers.
A visually appealing deck can create a positive first impression and help a home stand out in a crowded real estate market.
In general, homebuyers are willing to pay more for homes that have well-designed outdoor living spaces, including decks. This is because a deck increases a home's usable living space. 
What's more, seeing that the deck is new and made from low-maintenance materials, potential buyers will appreciate not having to carry out any repairs in the near future.
5) Decks improve yard aesthetics
If the home's interior is exactly as desired, why can't the outside be too?
This existing deck may have been designed and built decades ago. It's therefore unlikely to match the style and design aesthetics favored now.
Upgrading a deck can give an outdoor living space a fresh, new look, improving the overall aesthetic appeal of a home.
A new deck can be designed to match the style, architecture and landscaping of the home, creating a seamless transition between the indoor and outdoor living spaces.
You can also choose from a variety of materials, colors and textures to create a unique look that complements a home's style.
Upgrade an old deck with Decked Out Builders
Replacing an old deck is a terrific way to breathe new life into any home. Refresh the vibe, add greater functionality and value to a property, and protect everyone's safety with an upgraded deck.
At Decked Out Builders, we help homeowners in Northern Illinois make their decking dreams a reality.
We plan, design and execute all types of deck projects in McHenry County, Lake County, Kane County and Walworth County.
To learn more about all your options, contact us today!
We can help homeowners choose the most suitable materials and design the deck of their dreams!
118 Barrington Commons Ct Ste 207, Barrington, IL 60010
(815) 900-5199