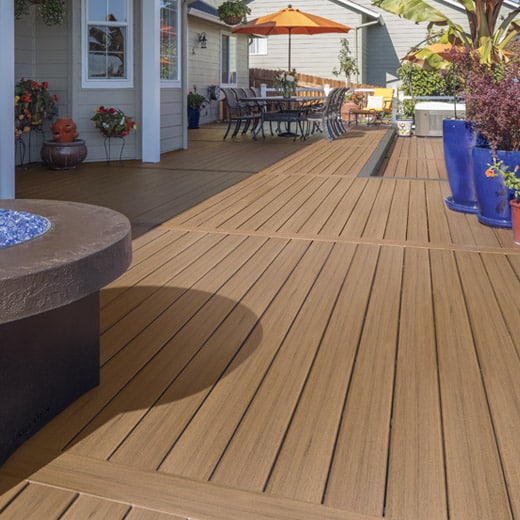 19 Oct

Deck Contractors
Tips and Solutions Deck Contractors – Creating the Perfect Deck for Your Home
Creating a beautiful and functional deck for your home is an investment in enjoyment and added value. However, the process of creating a perfect deck can feel daunting to many homeowners given the complexity of varied construction materials, necessary tools, or labor cost considerations. Fortunately, choosing reputable and knowledgeable deck contractors will ensure that experienced professionals are on-hand to help analyze your needs first-hand and bridge the gap between imaginative dreams and tangible results. To help get you started toward finding a team with extensive expertise, here we'll provide tips to guide you through selecting reliable deck solutions as well as some helpful solutions from experienced industry leaders!
Identify what kind of deck you would like to build – size, shape, and design
When it comes to installing a deck, there are a variety of factors to consider. The size, shape, and design are all important considerations that will ultimately determine your deck's overall utility and aesthetic. Perhaps you're envisioning a spacious rectangular deck that can accommodate outdoor dining and lounging furniture. Or maybe you're looking for something more unique, with curved lines and tiered levels that add visual interest. Whatever your preferences may be, it's important to consider the layout and flow of your outdoor space, as well as the materials you'll be using, to ensure that your design is both functional and beautiful.
Consider the type of deck material for your deck – wood, composite, or PVC
When planning to build a new deck, it's important to carefully consider the type of deck material you use. Wood, composite, and PVC are three popular options that each have their own unique benefits. Wood, for example, provides a classic and natural look that can be stained or painted to match your exterior decor. Composite materials offer a low-maintenance option that is resistant to termites and other pests, while still providing a wood-like appearance. PVC materials are incredibly durable and are able to withstand harsh weather conditions without fading or warping.
Choose a trusted deck contractor who has the experience and knowledge to build a quality product
When it comes to building a deck, you want to make sure you choose a contractor who has the experience and knowledge to deliver a quality product. A trusted deck contractor will use the best materials, take the time to plan out the design, and make sure every detail is accounted for. This ensures that your deck not only looks great but will also stand the test of time. Don't settle for a contractor who cuts corners or rushes through the project. Choose a professional who has the skills and expertise to create a deck that you can enjoy for years to come.
Plan out your budget and understand what kind of features are available within your budget
Creating a budget can seem like a daunting task, but it's a necessary one if you want to be financially responsible. While it's important to understand how much money you have coming in and going out, it's equally important to understand what kind of features are available within your budget. For instance, if you're in the market for a new car, you'll want to know what kind of features you can afford, such as advanced safety features or a top-of-the-line sound system.
Understand the local building codes and regulations in your area before construction begins
Before starting any construction project, it's important to have a thorough understanding of the local building codes and regulations that apply to your area. By familiarizing yourself with these requirements, you can ensure that your project is in compliance with all necessary laws and regulations, thereby avoiding costly fines and delays. Additionally, knowing the local codes can help you design a safer and more secure structure, which is essential for protecting the health and safety of your community. It's an important step that can save you time, money, and headaches down the road.
Make sure the contractors you're working with take proper safety precautions during the installation
When working with contractors, safety should always be a top priority. It is important to ensure that the contractors you are working with take appropriate safety precautions during deck installation. This could include measures such as wearing the appropriate protective gear, following established safety protocols and using specialized equipment. It is crucial to work with contractors who prioritize safety to protect their own well-being and mitigate any potential risks to your property or business. Investing in safety measures during installation provides long-term benefits and peace of mind for all parties involved.
118 Barrington Commons Ct Ste 207, Barrington, IL 60010
(815) 900-5199