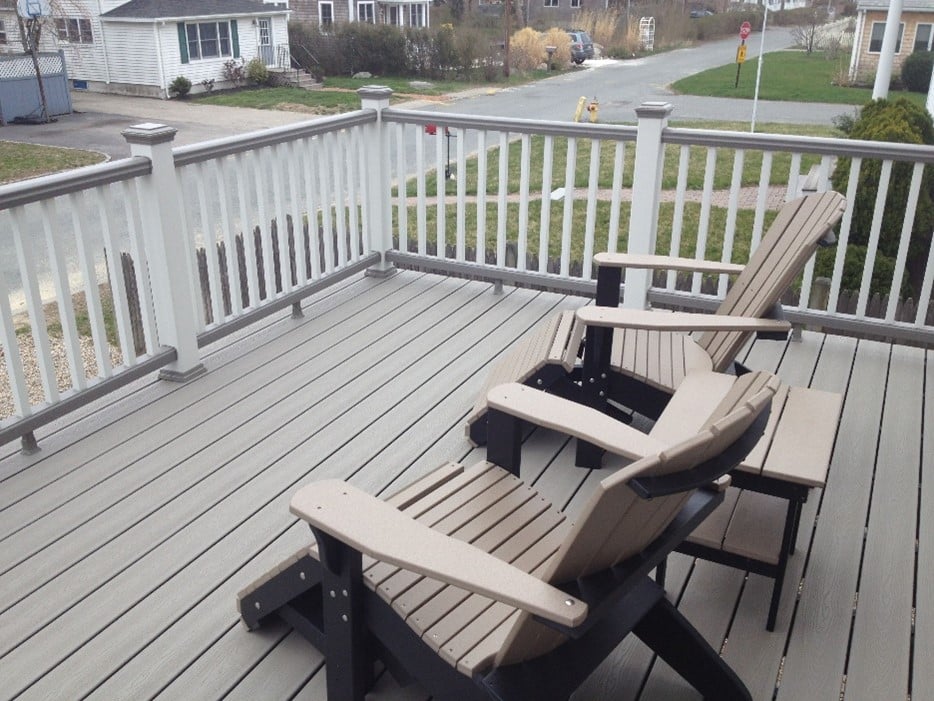 09 Oct

How to Choose the Right Deck Railing for Your Home

Any home would benefit greatly from a deck. It offers additional area for hosting guests, lounging in the sun, or just enjoying the outdoors. It's essential to choose the right railing when building a deck for your home to ensure both safety and aesthetic appeal. These are four things to think about while selecting a deck railing.
When choosing a railing for your deck, the material should be your first decision
The advantages and disadvantages of various materials should be thought of when choosing a railing for your house. Although durable and low-maintenance, aluminum railings might be more expensive than composite railings. Composite railings strike a nice compromise between cost and durability.
The style of the railing
One of the most important factors to consider before building a deck is how it will blend in with the design of your home and yard. Your deck is a large investment, so you'll want to make sure it fits in with the rest of your house and gives you the best place to enjoy the outdoors. You can design a deck that is perfect for you and your house because there are so many unique varieties available.
While choosing a deck railing, keep functionality in mind
It might be difficult to decide on the right type of railing for your deck. There are a wide variety of styles and materials. If you live in an area with a beautiful view such as overlooking a lake or pond, you'll want to make sure that the railing you choose doesn't obstruct those views.
When selecting a railing for your deck, there are many things to consider. In order to choose the ideal solution for your home, a variety of factors must be taken into consideration, from material and color to style and functionality. You'll be well on your way to obtaining the ideal railing for your needs by keeping these four points in mind.
Customization
Both composite and aluminum railings are easily customizable. Mix and match, add a cocktail rail, add lighting are all possibilities. Composite railing tends to offer more color variations than aluminum. Whereas aluminum we see offers more infill styles. In some cases, you can even mix and match composite posts with aluminum rails and infills.