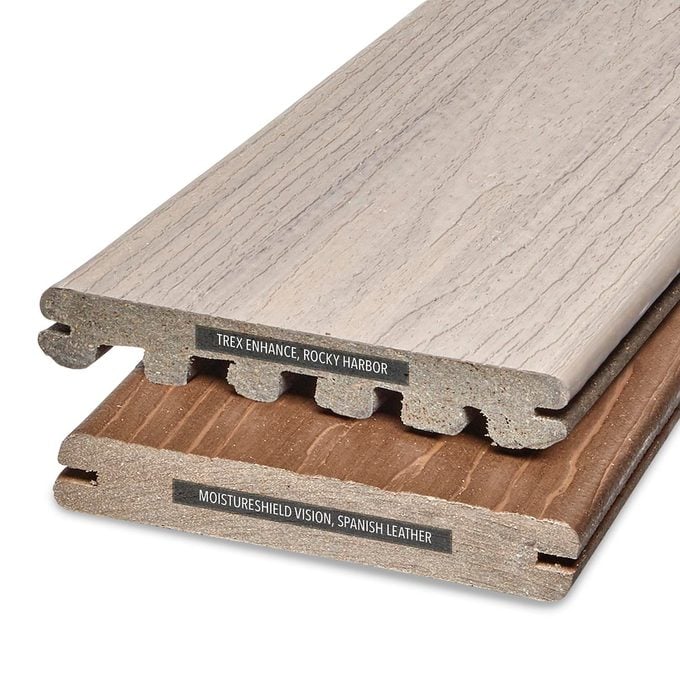 25 Nov

Tips for Choosing Your Decking Materials
Tips for Choosing Your Decking Materials
The decking materials you choose for your project will significantly impact the results. Not only will they determine the overall look and feel of the results, but they can also affect the functionality and cost. Therefore, it's essential that you carefully choose the right decking materials for your new deck construction.
Reasons for Using Quality Decking Materials
Not all decking materials are created equal. Some are of higher quality than others. Though these products usually have a higher price tag, they also offer great value. In fact, the following are just a few reasons why quality materials matter.
Aesthetics: High-quality decking materials can make a big difference in the overall appearance of your deck. Using cheap, flimsy products will make your deck look shabby and unfinished. On the other hand, quality materials create a more polished and professional appearance.
Functionality: The strength and durability of your deck will be directly related to the quality of the materials used to build it. If you use inferior materials, your deck will be more likely to sag, warp, or otherwise suffer from structural problems. By using well-made materials, you can be sure that your deck will be built to last.
Safety: Since decks are often high off the ground, safety concerns should be taken very seriously. Quality materials ensure that your deck is safer and more stable, which in turn, will reduce the risk of accidents or injury.
Value: Any home improvement project can potentially increase your home's value, which is undoubtedly the case with a new deck build. However, the increase largely depends on the quality of the decking materials. A very well-built deck made with quality materials can add significant value. If you ever decide to sell your home, you could recoup the money you spent.
Factors to Consider When Selecting Decking Material
Many different types of decking materials are on the market these days, and each has its own benefits and drawbacks. If that's the case, how do you know which one is right for your home? Here are a few things to consider when choosing your decking material.
The Climate: If you live in an area with extreme weather conditions, you'll want to choose a material that can withstand the climate in your area. Both scorching summers and freezing winters can be tough on wood and vinyl. However, composite decking is a good choice for extreme climates because it won't warp in the heat or crack in the cold.
Your Budget: Decking materials can also vary significantly in price, so it's essential to set a budget before you start shopping. Once you know how much you're willing to spend, you can narrow your options and choose the material that fits your needs and budget.
Your Style: Different materials can give you different looks, so the style you're going for will play a massive role in deciding which decking material to choose. Do you prefer the appearance of natural wood, or are you searching for something more contemporary? You'll want to think about the overall style of your home before you make your final decision on material and color.
Required Maintenance: While they may be beautiful, some decking materials require much more maintenance to keep them looking that way. For example, natural wood needs to be regularly sealed and protected from the elements. If you need something that won't require a lot of effort, we recommend a low-maintenance composite.
Your Lifestyle: Lastly, choosing a decking material that fits your lifestyle is crucial. If you love entertaining, you'll want a durable material that can withstand heavy foot traffic. Homeowners with a small outdoor space should choose something that doesn't require a lot of maintenance. People who prioritize sustainability will want a decking material made from recycled materials.
The Differences in Decking Material Prices
The least expensive decking material is pressure-treated wood, while the most expensive options are composite, PVC, and hardwoods like Ipe. Why do decking materials vary greatly by price? What makes one material cheaper than another, and does the price difference really matter? The following are some of the differences that impact the cost of materials.
Warranties/Guarantees: Some decking materials come with better manufacturer's warranties and guarantees. These add to the overall value, so it could be worth spending extra on material with a good warranty. This is especially true if you plan to live in your home and frequently entertain on your deck for a long time. In that case, a product with a 50-year guarantee would be more appealing than a material that only has a 25-year warranty. You should also keep in mind that the terms of the warranties can vary. Some manufacturers don't cover labor. This in itself is a big deal because it could cost you more money down the road.
Benefits: You'll find that some materials have more benefits than others, so you should factor that into their value. For example, composite decking is often more desirable than wood because it is low-maintenance and weather-resistant. Mineral-based or PVC decking costs more than wood-plastic composites, but they offer greater traction, heat resistance, and low maintenance as well. You will ultimately have to decide if it is worth spending extra money to have those benefits.
Longevity:  Cheaper decking materials may save you money upfront, but they will also need to be replaced sooner than the more expensive options. When you spend a greater amount of money initially, you can save yourself more over time. This is because quality decking materials will last longer and require less maintenance over their lifetime.
Additional Costs: Speaking of maintenance—you should factor in additional costs that will come with a high-maintenance deck. The cost of sanding, staining, and repairing low-quality decks will add up over time. Ultimately, you could spend more money on the cheaper products than you would have on the higher-quality options.
Find out More About Your Decking Material Options
When deciding what composite decking material to use for your project, be sure to weigh all the factors, including price, durability, and maintenance requirements. If you're still unsure which option is right for you, you should speak with Decked Out Builders. Our knowledgeable professionals can help you find the right choice for your home, style, and budget. To get in touch, call us at (815) 900-5199 or submit our online form.
118 Barrington Commons Ct Ste 207, Barrington, IL 60010
(815) 900-5199