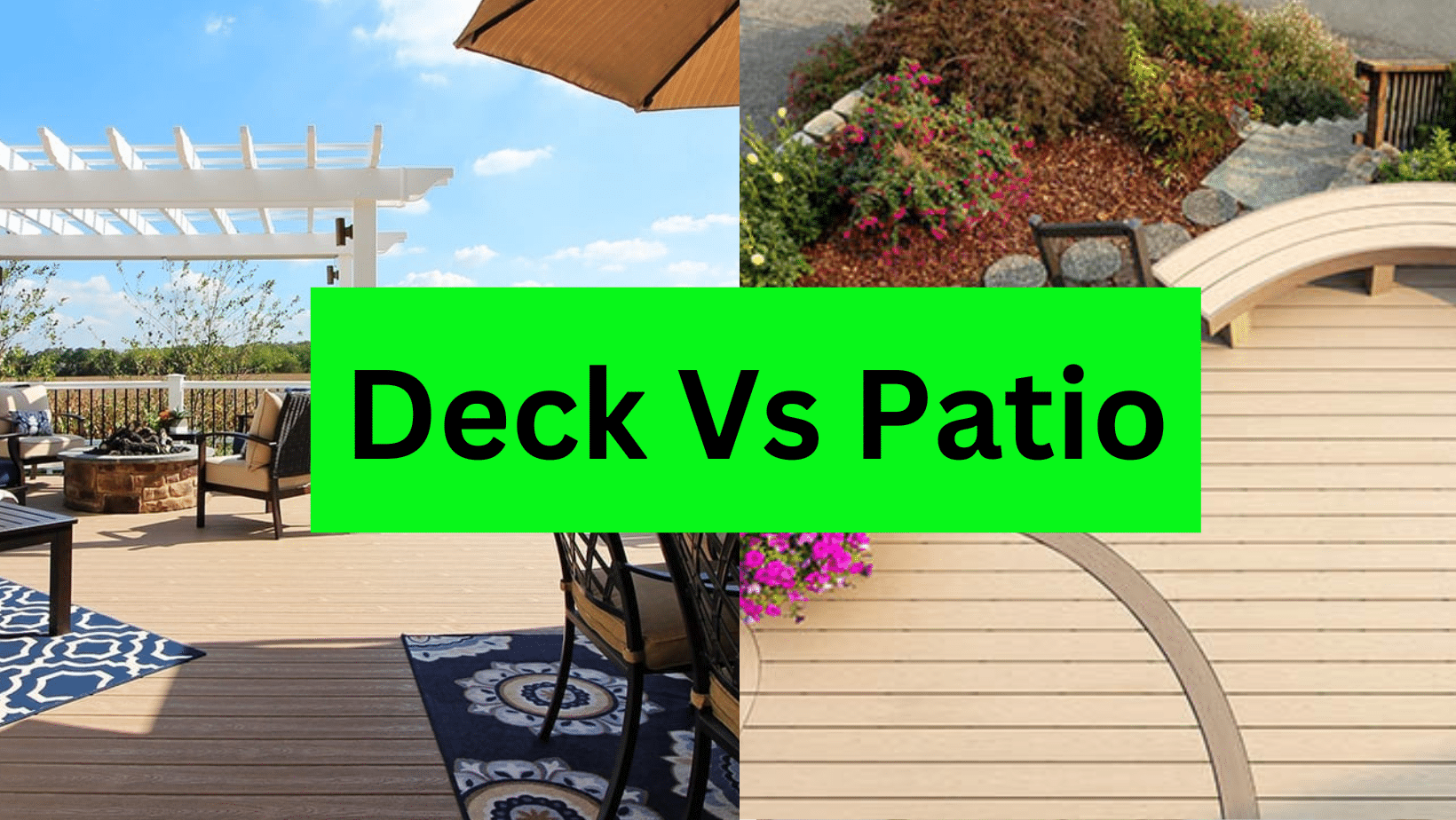 21 Feb

Decks vs Patios: Which One is Right for You?
Decks vs patios: Which one is right for you?
When nice weather comes around, no one likes being cooped up indoors. Patios and decks are two common designs for outdoor living areas. Each has advantages and disadvantages of its own. Here is a comparison of decks vs patios to help you if you're trying to decide which one to build on your own property.
Decks have higher resale value than patios
Despite the fact that decks are often more expensive than patios, it's important to remember that decks have a much better potential for resale. The money spent on the deck will be worth the investment if you decide to sell your house in the future. Yet, a patio is a more cost-effective choice if your budget is tight.
Building a patio typically costs less than building a deck
The material, size, and placement of a new patio or deck should all be taken into account when establishing a budget because they can all affect the cost.
Due to a number of considerations, building a patio is frequently the more affordable alternative. Instead of composite or lumber that are frequently used for decks, patios are made of more affordable materials like stamped concrete or stone.
Maintenance
Patios and composite decks are both low maintenance. A composite deck will need to be washed 2x a year as well as a patio. A patio however is recommended to be sealed just as wood decks need to be power washed, stained or painted, and sealed.
To maintain their safety and aesthetics, all decks, regardless of their materials and structure, should be inspected annually and cleaned with soap and water.
Since patios are often composed of concrete or stone, they offer a low-maintenance alternative to decks. They are vulnerable to cracks and stains, though. Although you will need to deal with these problems as they arise, patios typically require less expensive maintenance.
Atmosphere
Both patios and decks may offer a wonderful setting for entertaining and unwinding. Really, it all comes down to your preferences. The view from raised decks can be breathtaking. More privacy is available from patios or ground-level decks, especially with the appropriate landscaping.
A deck or patio might benefit from the addition of different hardscapes to improve the quality of outdoor living. For instance, you may build a fire pit on a patio to keep you warm at night. Or, to make entertaining even more convenient, add an outdoor kitchen.
Lifespan
Decks and patios have comparable lifespans provided they are built and maintained appropriately. Decks made with thoughtful material selection may have a 30- 50-year lifespan. Throughout that time range, shifts brought on by freeze-thaw cycles will be felt by many paver patios.
Decks and patios have a number of differences. Get in touch with Decked Out Builders if you need assistance making a decision or are prepared to begin a project. You may create the outdoor living area of your dreams with the aid of our skilled contractors!
118 Barrington Commons Ct Ste 207, Barrington, IL 60010
(815) 900-5199