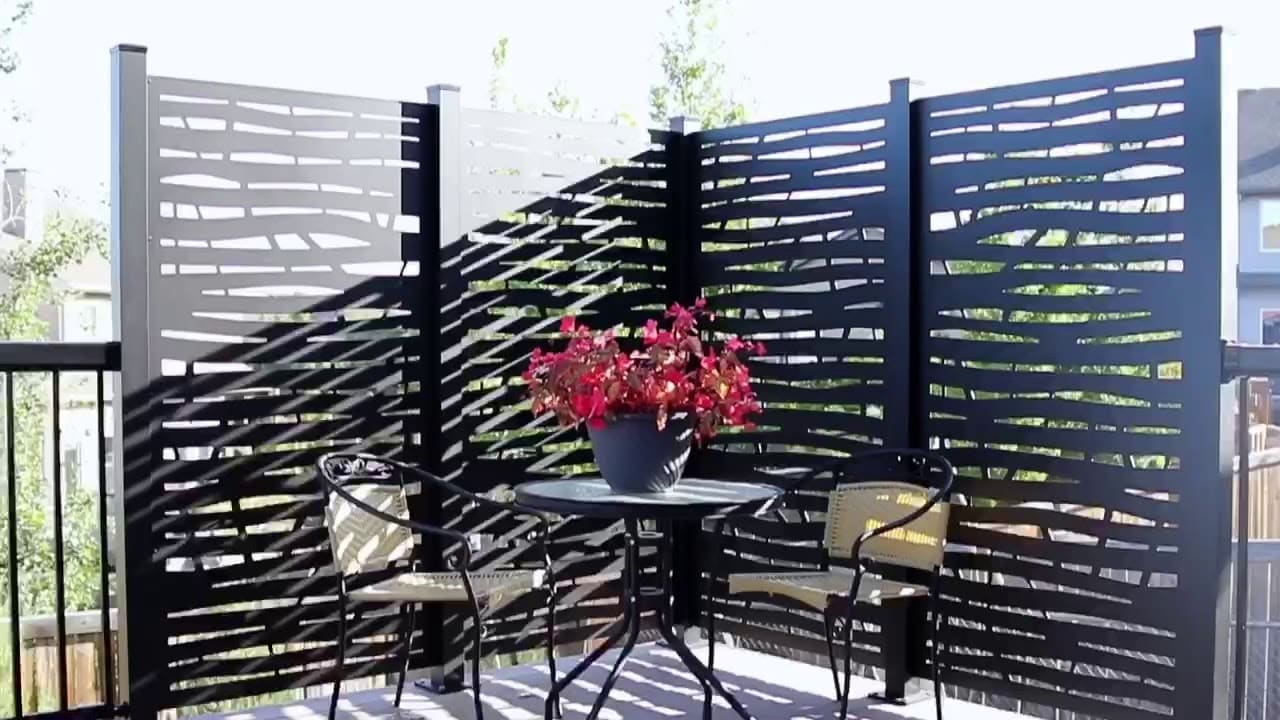 02 Mar

Creating Privacy on Deck
Creating Privacy on Deck
In addition to serving as a gathering place for friends and family, your deck also serves as a place where you can relax and take in the peaceful beauty of nature. Your deck should be a place where you can relax in privacy, whether you're enjoying coffee or reading a book with a glass of wine. You can design your deck to your liking and have a peaceful escape after a hard day by including privacy features. To decrease sightlines in any deck location, a variety of options can be used.
The following creative privacy on deck ideas can help homeowners achieve their design goals with durable and beautiful outdoor living solutions.
Screened- In Porch
Building a screened in deck is the most popular way for homeowners to improve privacy on a deck. Although this is one of the most expensive options for enjoying seclusion on a deck, it is a choice that will likely pay off in the long run. An enclosed deck will not only give you more privacy, but it will also give you a place to avoid pesty bugs. It is unquestionably worthwhile to spend money on an screened in deck if it is something you are interested in.
Aluminum Privacy Screens
The Privacy Panels, such as Hideaway Screens are one of the most popular options that add more privacy. You may easily build a wall with these panels between your deck and your neighbor's yard for the privacy needed. In addition, these panels make it simple for you to combine various railing designs for the best possible aesthetic features.
PRIVACY WALLS MADE FROM DECK BOARDS
Installing a privacy fence or wall on a deck using composite deck boards can help homeowners create a long-lasting and fashionable nook if they're searching for a stationary and permanent feature.
Plant Trees
Without taking up a lot of yard space, a few tiny trees scattered around the edge of your deck produce a soft, leafy curtain. By choosing diverse tree species, you can provide drama and interest. Crabapples bring springtime flowers, while little maples (such the Amur maple) offer striking fall hues.
If building a fence is not an option, a border of tall hedges can be used to enclose the deck. They will not only block views but also reduce strong winds and noise.
Trellis
Installing a patterned trellis adds decor and a cozy atmosphere to your backyard. Trellises and growing climbers as a charming and natural wall between you and the neighbors is an option. For an overgrown tropical feel, you can match a trellis to your deck, add a lattice fence, and add multiple flowerpots.
Conclusion
Create a delicate yet customizable privacy option on a deck or patio using any of the above designs that complement your landscaping and aesthetics. Due to their attractive design possibilities and ability to provide visual seclusion, screened porches and privacy walls made of deck boards are among the options that homeowners most frequently choose.
118 Barrington Commons Ct Ste 207, Barrington, IL 60010
(815) 900-5199